826LA:
Helping a Non-Profit Help Kids
Writing and tutoring non-profit 826LA turned to 344 Design to help them set up shop in Los Angeles back. We designed their identity, and helped them build and stock the Echo Park Time Travel Mart. When it was time to expand, we designed its sister shop in Mar Vista, and have been honored to support them with branding and collateral ever since.
Getting in on the Ground Floor
826LA is part of 826 National, a writing and tutoring organization serving at-need children ages 6 to 18. Founded by novelist and Pulitzer prize winner Dave Eggers, 826LA approached 344 back in 2005, when they were in the early planning stages for establishing a Los Angeles storefront that would be a crucial part of their fundraising effort.
Mac Barnett, then the director of 826LA and the head writer for the store along with Jon Korn, asked if we'd like to design a line of products for them. Recognizing a good cause when we see one, we went all in. We asked to design the store itself, all the products in it, and went on to brand the 826LA organization for good measure. This started a years-long collaboration that continues to this day.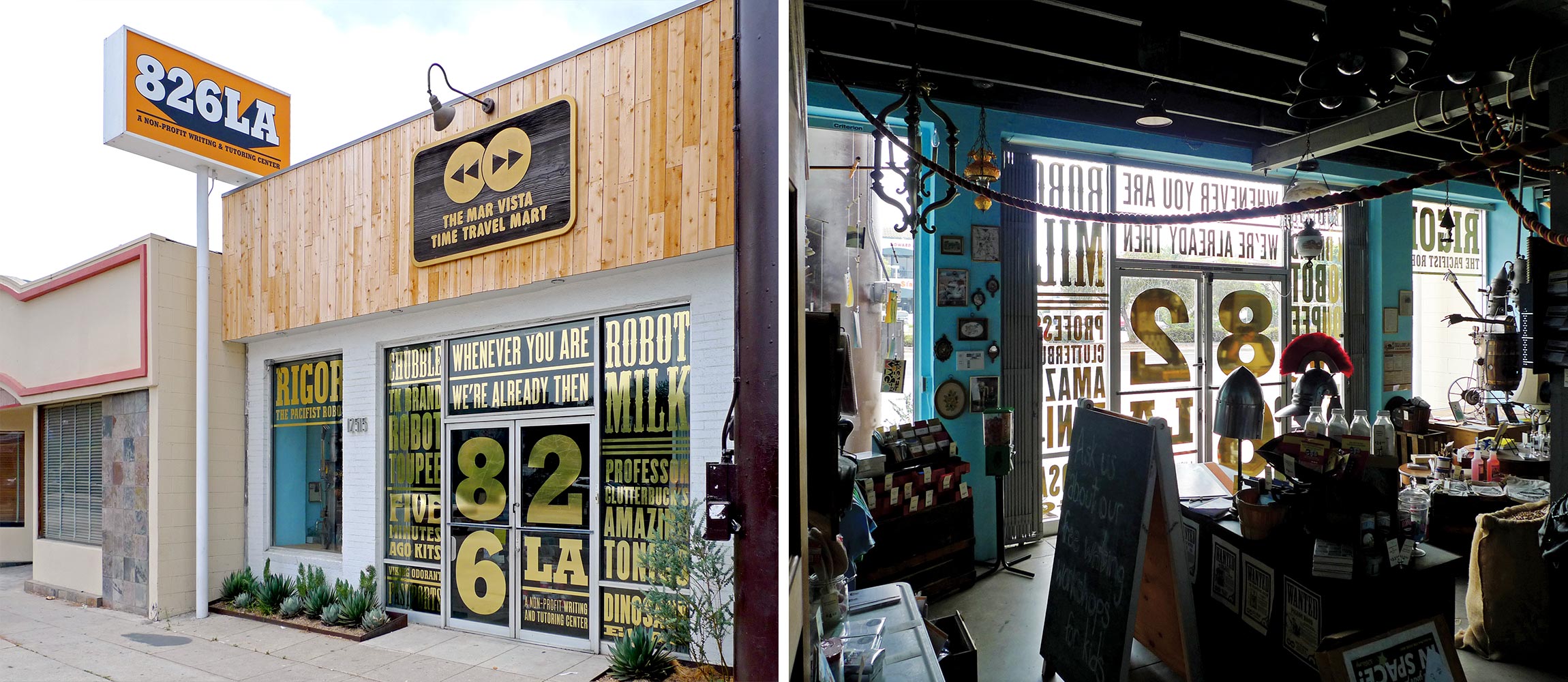 Fundraising With a Difference
Please note that this is not your average store, nor is it regular merchandise. In each city, an 826 store creates a pocket of alternate reality that functions as a social magnet for kids, volunteers, and donors alike. In New York it's the Brooklyn Superhero Supply Company, in San Francisco it's the Pirate Store, and in Los Angeles it's the Echo Park Time Travel Mart, a convenience store for time travelers. The Time Travel Mart offers helpful products such as anti-robot fluid, barbarian repellant, and mammoth stew—relabeled discount products sold at a steep markup to support the students.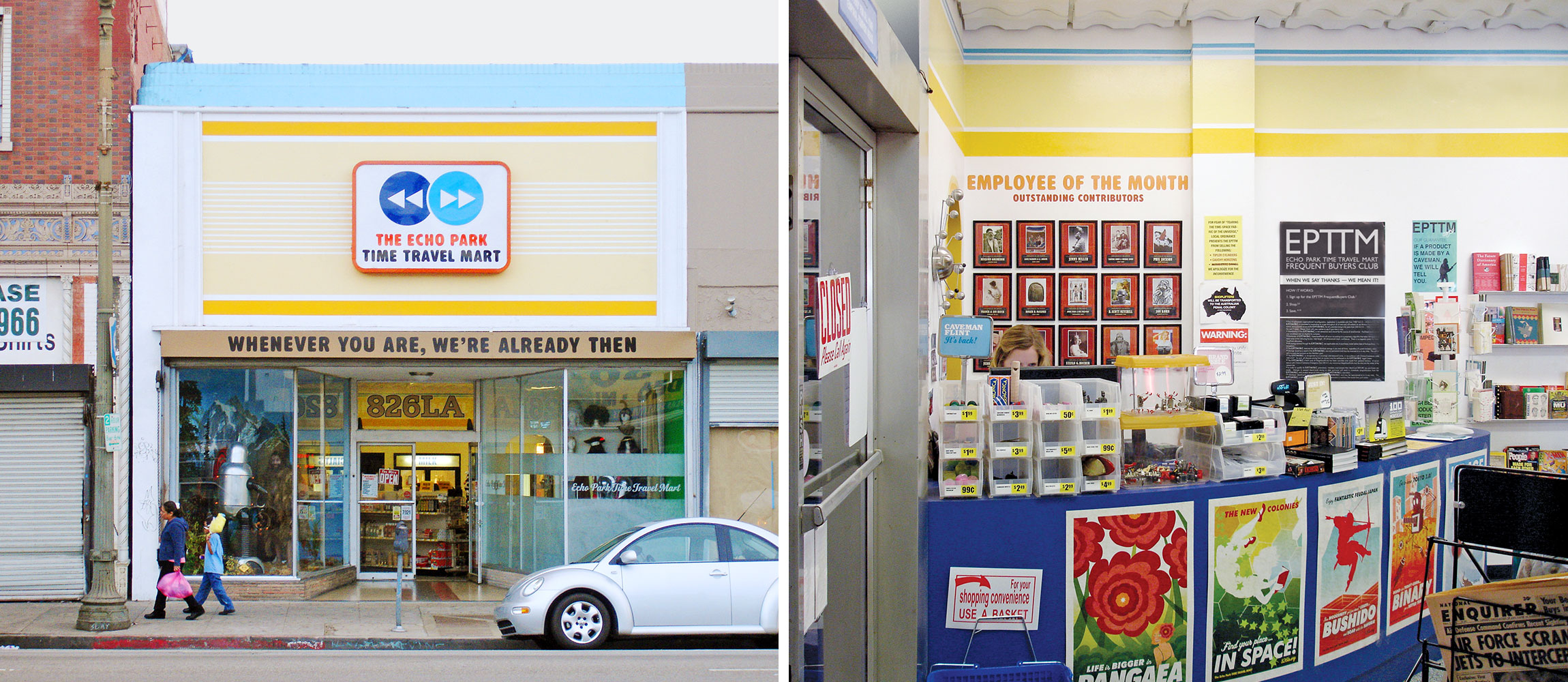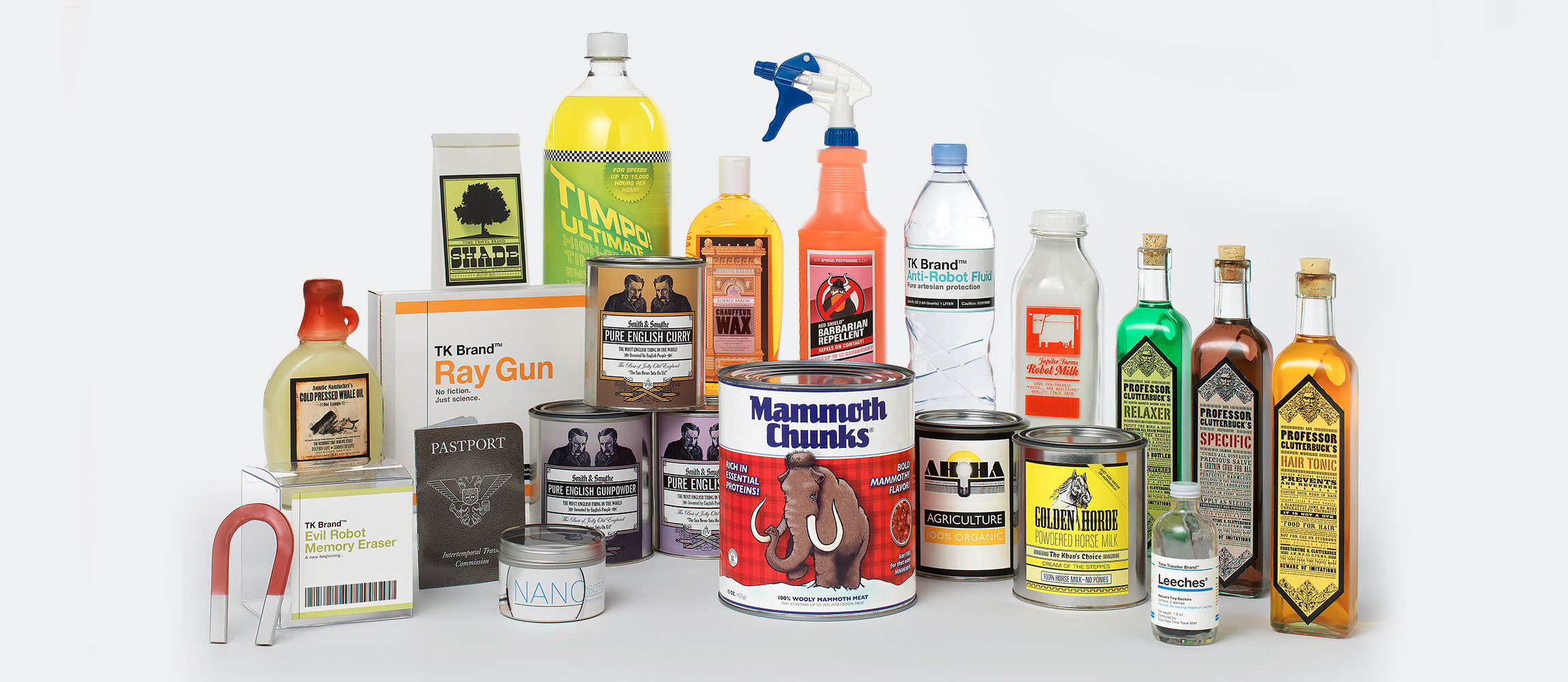 Creating IP That Keeps the Dollars Flowing
Using Mac and Jon's brilliant writing, and occasionally supplementing a bit of our own, we've created dozens of products that are now sold in two store locations—Echo Park and Mar Vista. These products have brought in hundreds of thousands of dollars, an endless stream of social media love, and a few very nice design awards, too.
One of the aspects of 826LA's program is turning kids into published authors. After several workshops of writing down their stories, they receive a properly designed and produced chapbook of their collected stories. This establishes a tangible end goal to their work, and it never fails to instill a sense of pride. 344 Design was happy to design this particular volume, Rewriting the Zombie Apocalypse.
Promotional Materials Are a Big Part of the Fundraising Mix
In addition, we've produced several fundraising brochures and mailers, as well as event posters for fundraising events hosted by director, producer and stalwart 826 benefactor Judd Apatow.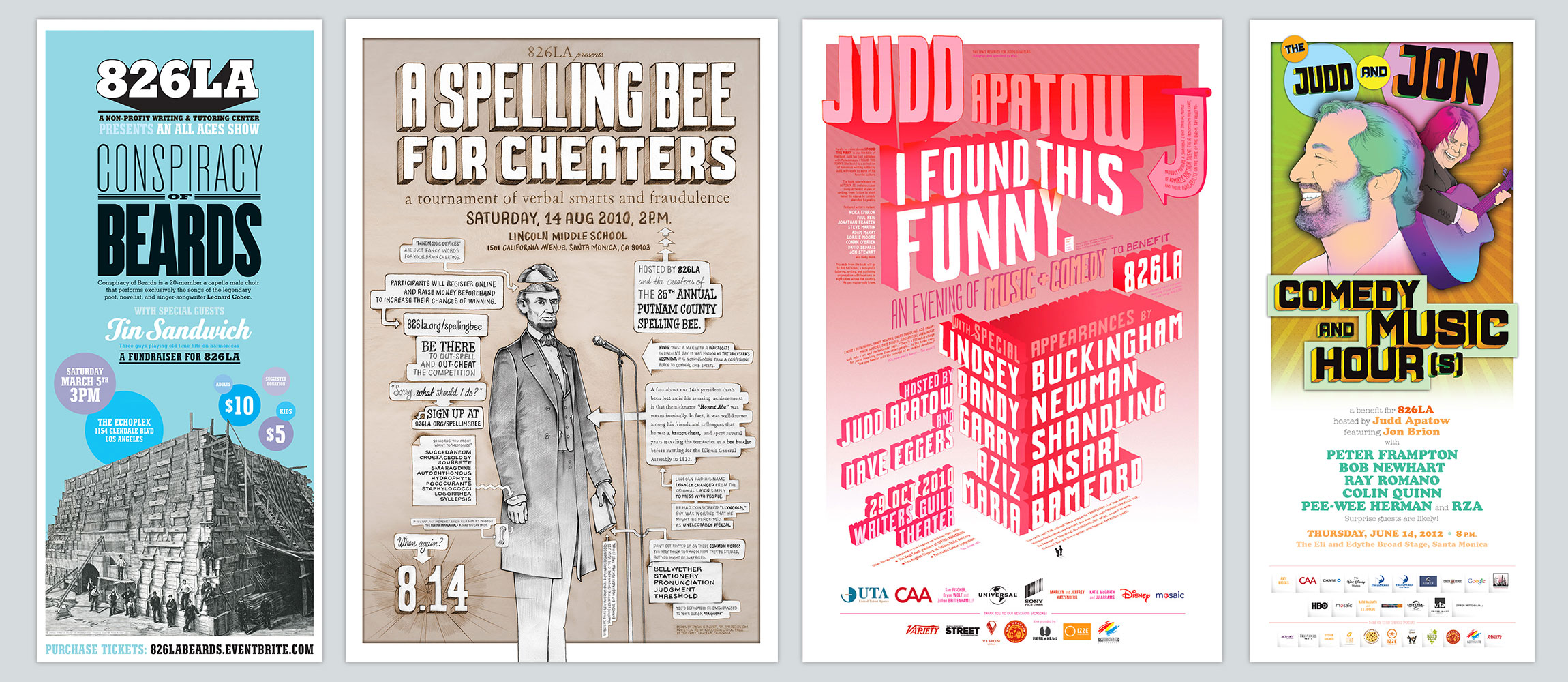 Beautifying the Neighborhood
We're not afraid to get our hands dirty, either. Just this spring, we spent two days on Sunset Boulevard, painting the 826LA logo on the security gate of the Echo Park Time Travel Mart, creating an instant billboard and photo opp—as demonstrated here by 826LA executive director Joel Arquillos.
Building a Brand Strong Enough to Grow
While we are certainly pleased with all the exciting work we've been invited to do for 826LA, we are most proud of the fact that we've created a robust brand—a brand that is flourishing as it attracts new designers and artists who contribute projects of their own, making for an ever richer experience for kids and community alike!