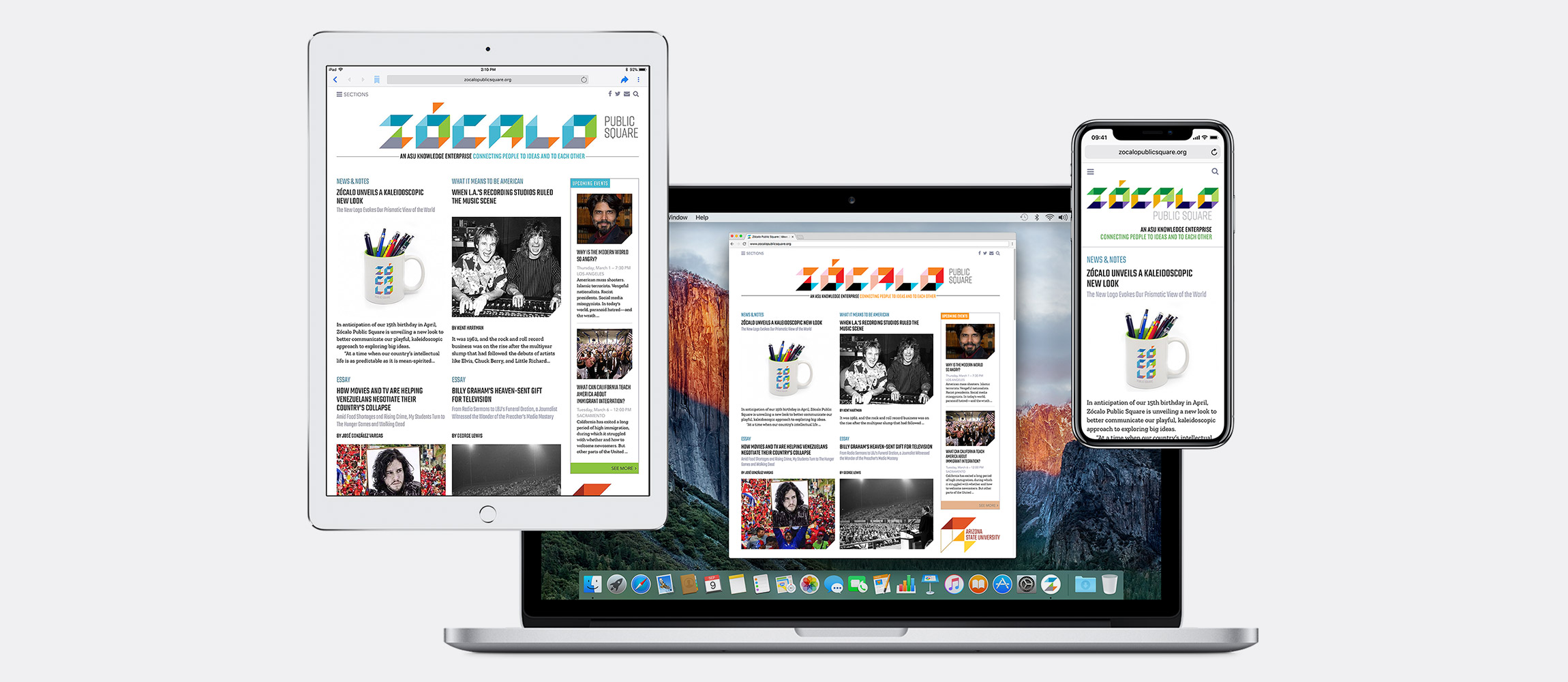 Zócalo Public Square:
Rebranding an L.A. Institution
Zócalo Public Square is a Los Angeles-based nonprofit—as well as a creative unit of Arizona State University. They publish intellectually frisky essays on political and cultural issues of the day, and host smart public events both locally and all over the world. For their 15th anniversary they decided to undertake their first major rebrand, and they asked 344 Design for help.
Creating a Brand That Brings Together "Serious" and "Vibrant"
The challenge was developing an identity system that would be be fun and exciting for audience and staff alike, but would retain enough seriousness to work well in conjunction with Zócalo's heavy-weight institutional partners, including the Smithsonian Institution, the Getty Center, and UCLA.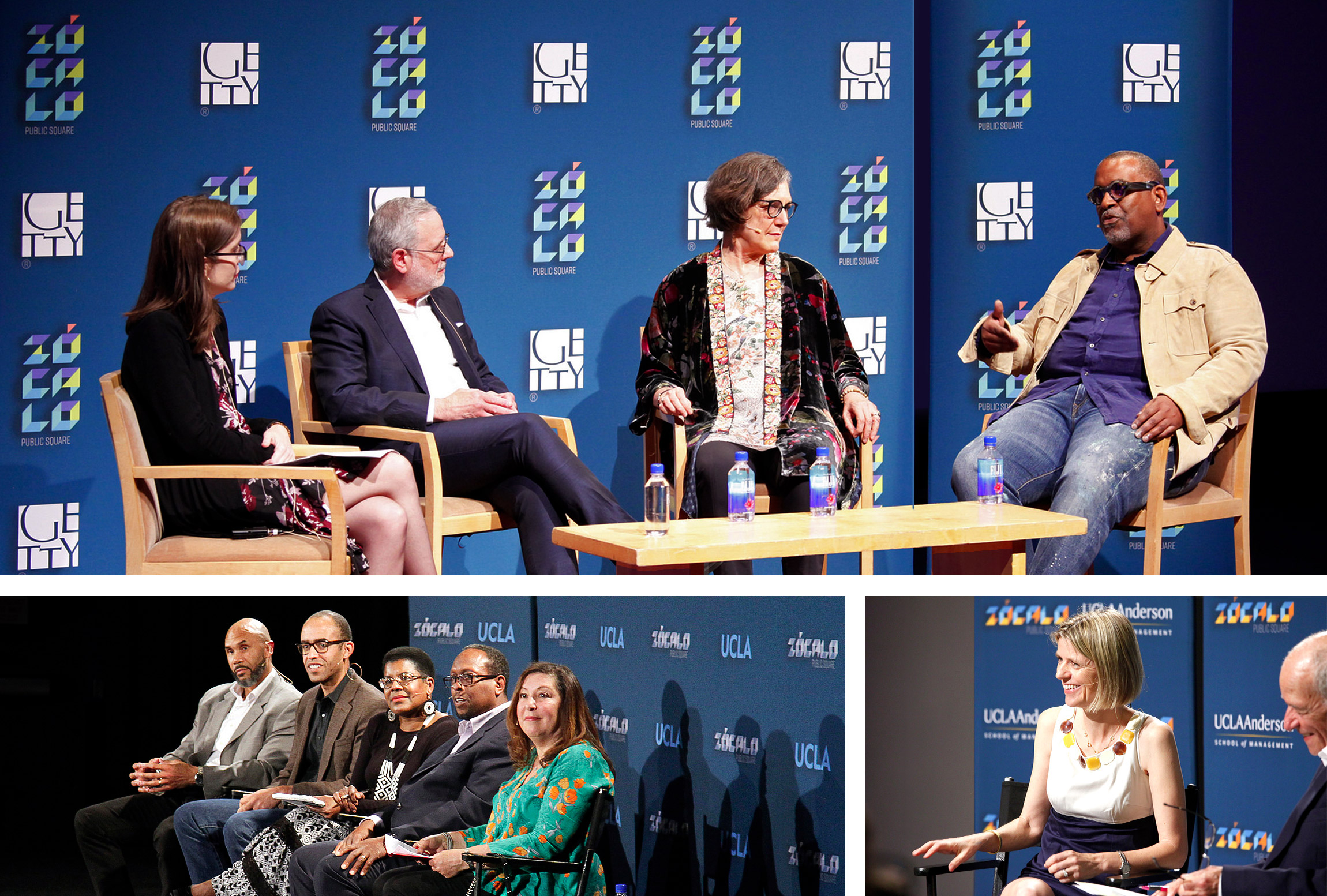 Unifying a Sprawling Brand
Zócalo had established a clean and serious look for their website and events early on in their history, and had added and changed elements over time to accommodate new features. The result was a visually fragmented brand that no longer matched the vibrant energy of the organization.
It should be said at this point that "zócalo" is the name of a large plaza in the center of every Mexican city, a place where people gather for important political and cultural events. This electric spark of community was missing from the look of the brand. The time had come to clear the deck and create a new visual identity that properly reflected this spirit, and brought all the different brand applications into harmony at the same time.
We had a series of meetings with Zócalo leadership to find the right approach, and presented three distinct directions for a brand relaunch. The team quickly chose the final logo and agreed on a stylistic approach for the overall brand. From there, we spent about two months working with Zócalo's editors and with their web developer to bring everything they were doing over to the new look without creating distractions from the day to day activity of the organization.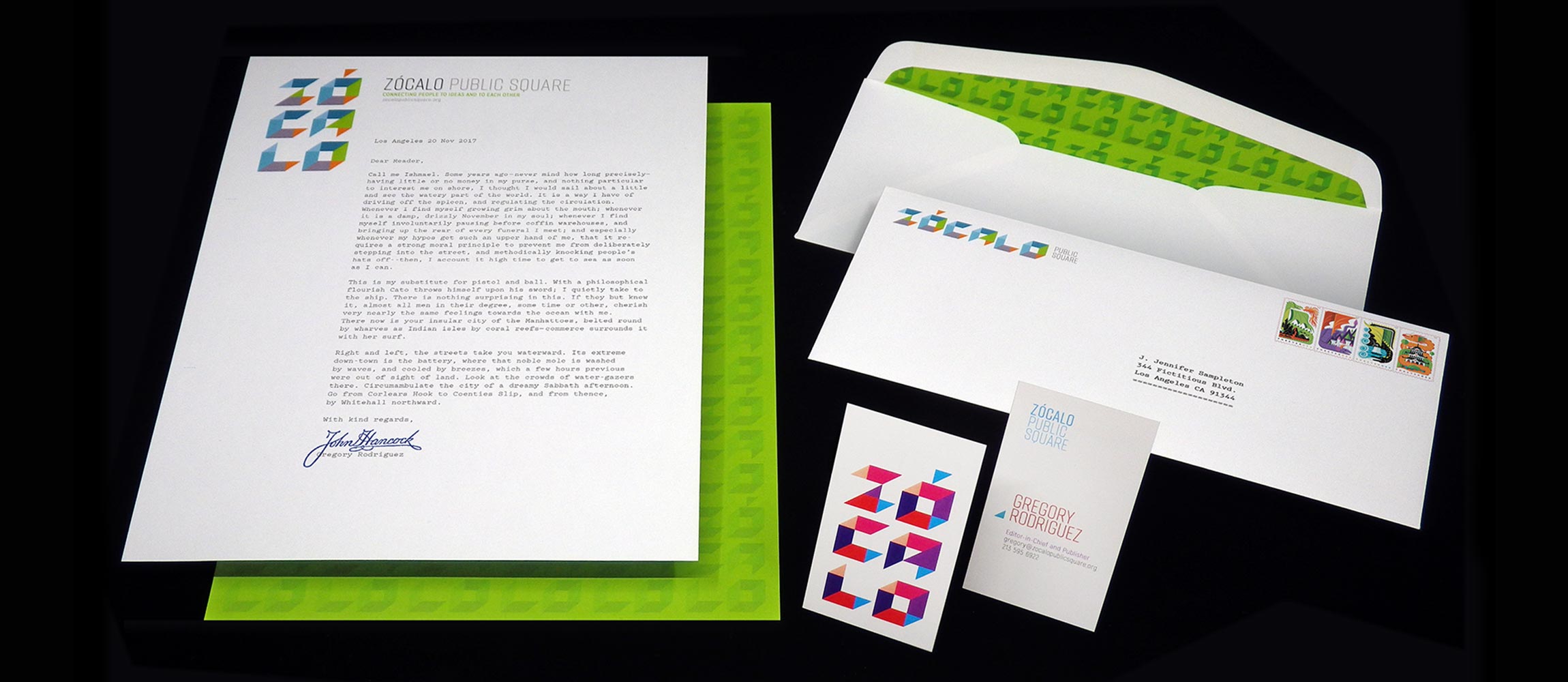 Making Big Changes With Minimal Disruption
Crucially, we decided to re-skin the website and retain its underlying structure, instead of rebuilding it from scratch. This minimized operational impact, saved cost on migrating over eight years of heritage content, but still gave the site a completely new, fresh look.
Moving Forward Together
Following a successful and well-received launch across all of Zócalo's platforms, they invited us to expand our brief and serve as brand stewards as they add and reinvent features for their audience. We were honored to accept, and are excited to discover what lies ahead!