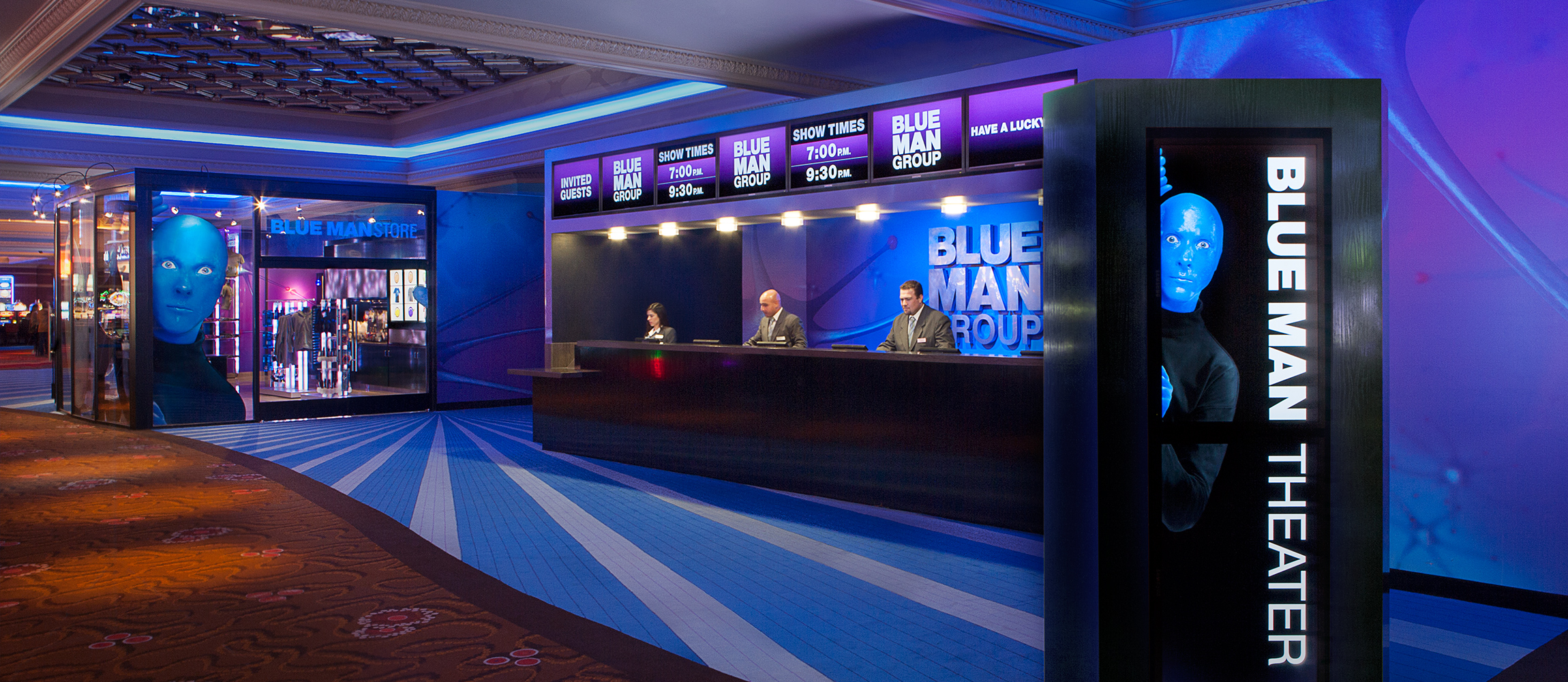 Blue Man Group:
Selling the Show
When popular performance art juggernaut Blue Man Group needed help with designing their new theater in Las Vegas, and marketing the relaunch of their show at the Monte Carlo Hotel & Casino, they approached 344 to make it happen!
Building Teams for Big Jobs
During our two-year collaboration with the Blue Man offices in New York and Las Vegas, we put together and supervised a team of specialists including writers, retouchers, and CG experts to help us create a vast array of deliverables. (Monorail wrap? Check!) We art directed photoshoots and conducted numerous site inspections during construction of the Las Vegas theater.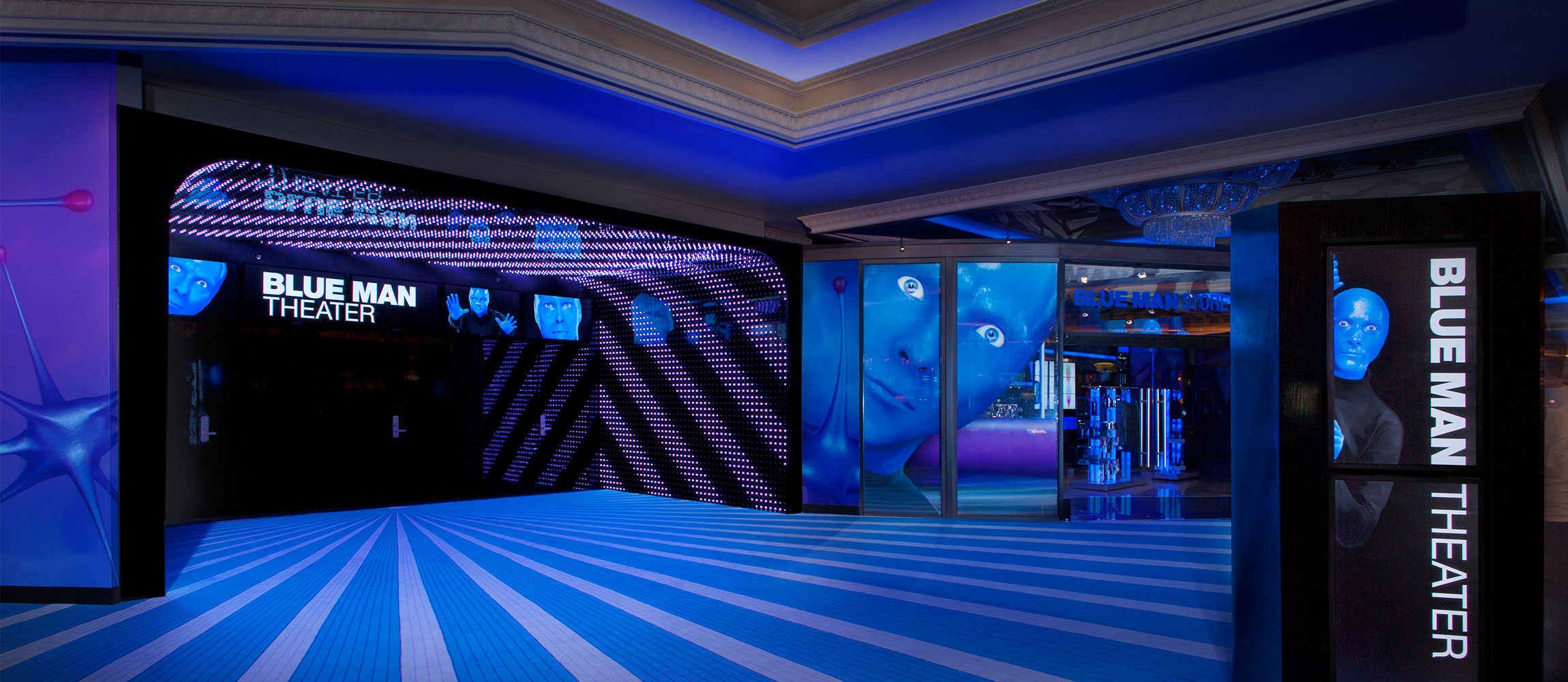 Creating an Atmosphere of Respect
Throughout this rapid and complex process, we placed the highest premium on creating consistently excellent work while making all stakeholders—from the Blue Man CEOs to MGM Resorts management and the performers themselves—feel not just heard, but respected and included. Intense projects should still be a fun experience for everyone involved.

Handling Expanded Scope
Blue Man Group have a long and storied career, from their New York performance art beginnings to running an empire of stage shows that spans the globe. They initially hired us to design a print and outdoor advertising campaign for their long-running show at the Venetian Hotel & Casino, based around images by renowned photographer Jill Greenberg.
Much to our delight, the work resonated so well with all stakeholders that we were invited to design the campaign advertising Blue Man's move to the Monte Carlo Resort & Casino, which involved creating everything from a full line of show merchandising to broadcast graphics. The work ultimately expanded to include the design of the Blue Man Theaters in Las Vegas and Orlando, Florida.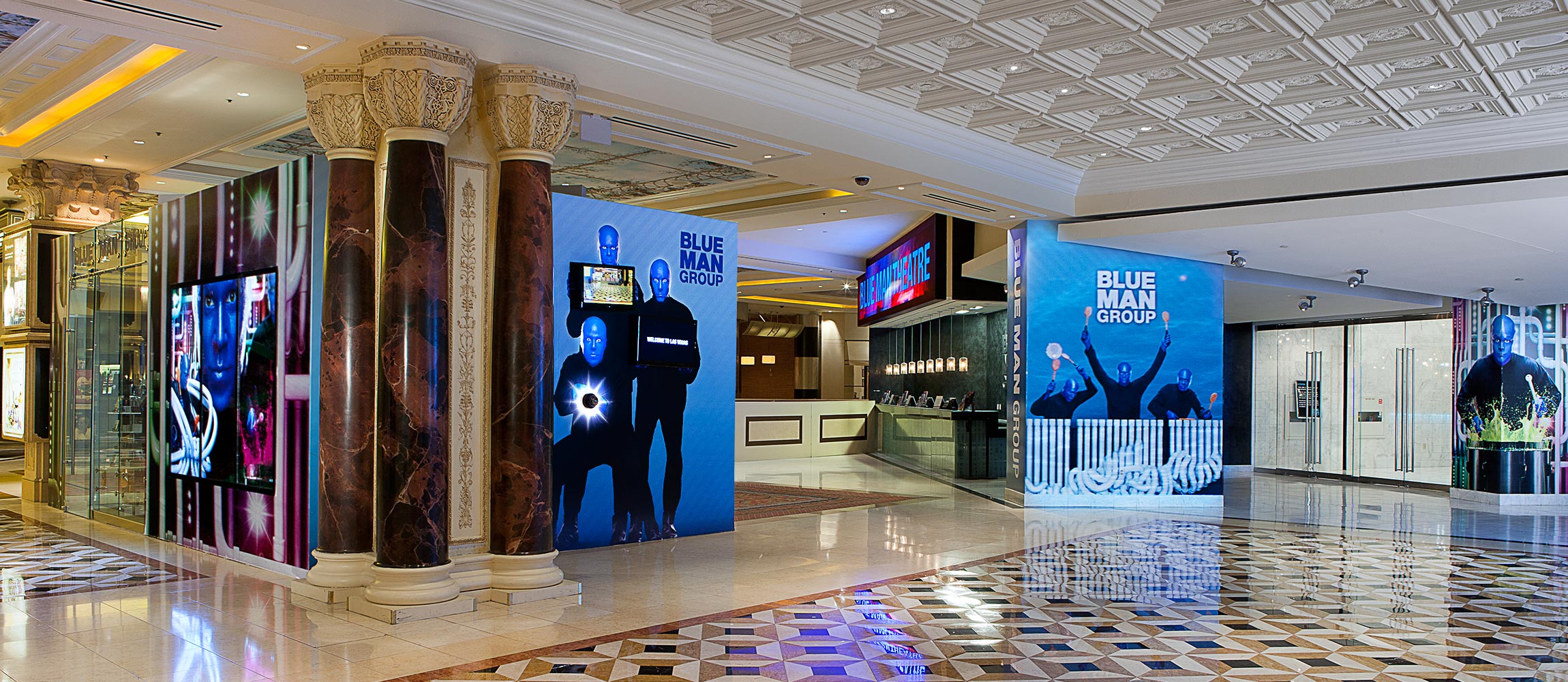 Creating Impact in a Saturated Market
In the end, we helped Blue Man Group make a huge visual impact both at Universal Studios Orlando, and in Las Vegas, one of the most heavily marketed spaces in the world. We were proud to help relaunch a heritage show to great acclaim and excellent attendance!