L.A. Louver:
16 Years of Brand Stewardship and Counting
344 Design began collaborating with art gallery L.A. Louver in 2005, designing and producing a technically and creatively complex catalog for their Rogue Wave show of emerging artists. That piece launched a partnership that continues to this day and encompasses all aspects of the gallery's visual presentation—from printed catalogs and exhibition graphics to event collateral and animations for social media outreach.
Maintaining an Established Brand
Founded in Los Angeles in 1975 by gallerist Peter Goulds, L.A. Louver is one of the world's premier art galleries, representing blue chip artists such as David Hockney, Deborah Butterfield, Kienholz, and Alison Saar, and rising stars such as Rebecca Campbell, Gajin Fujita and Ben Jackel.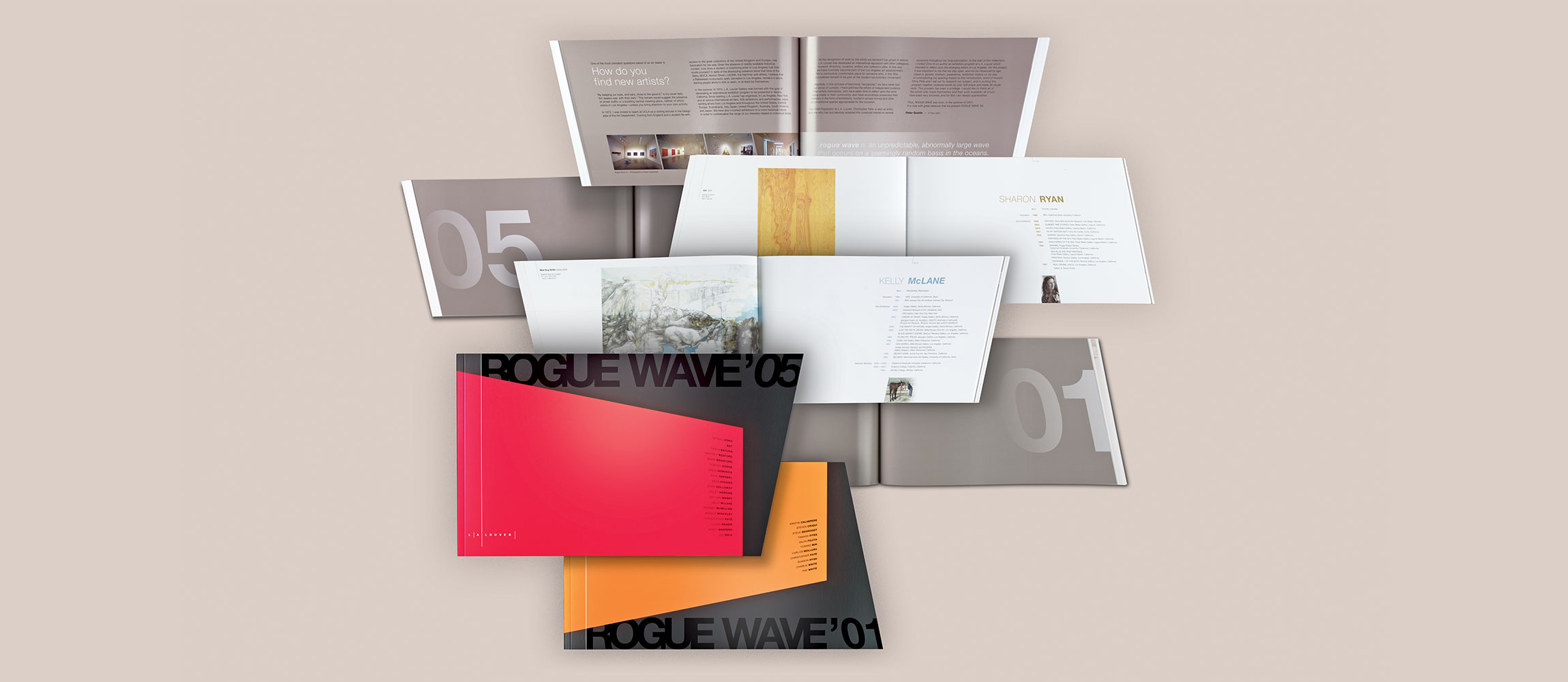 By the time 344 entered the picture L.A. Louver had a well established brand based on their work with another major design studio. As that partnership had come to a close, they were looking to refresh their visual presentation, but not for wholesale reinvention. While the Rogue Wave catalog represented a significant aesthetic leap, it was still solidly integrated into the existing brand language. Since then, our work with the gallery has focused on maintaining that language from show to show, while evolving it from year to year to keep things fresh both for the audience and for the L.A. Louver team.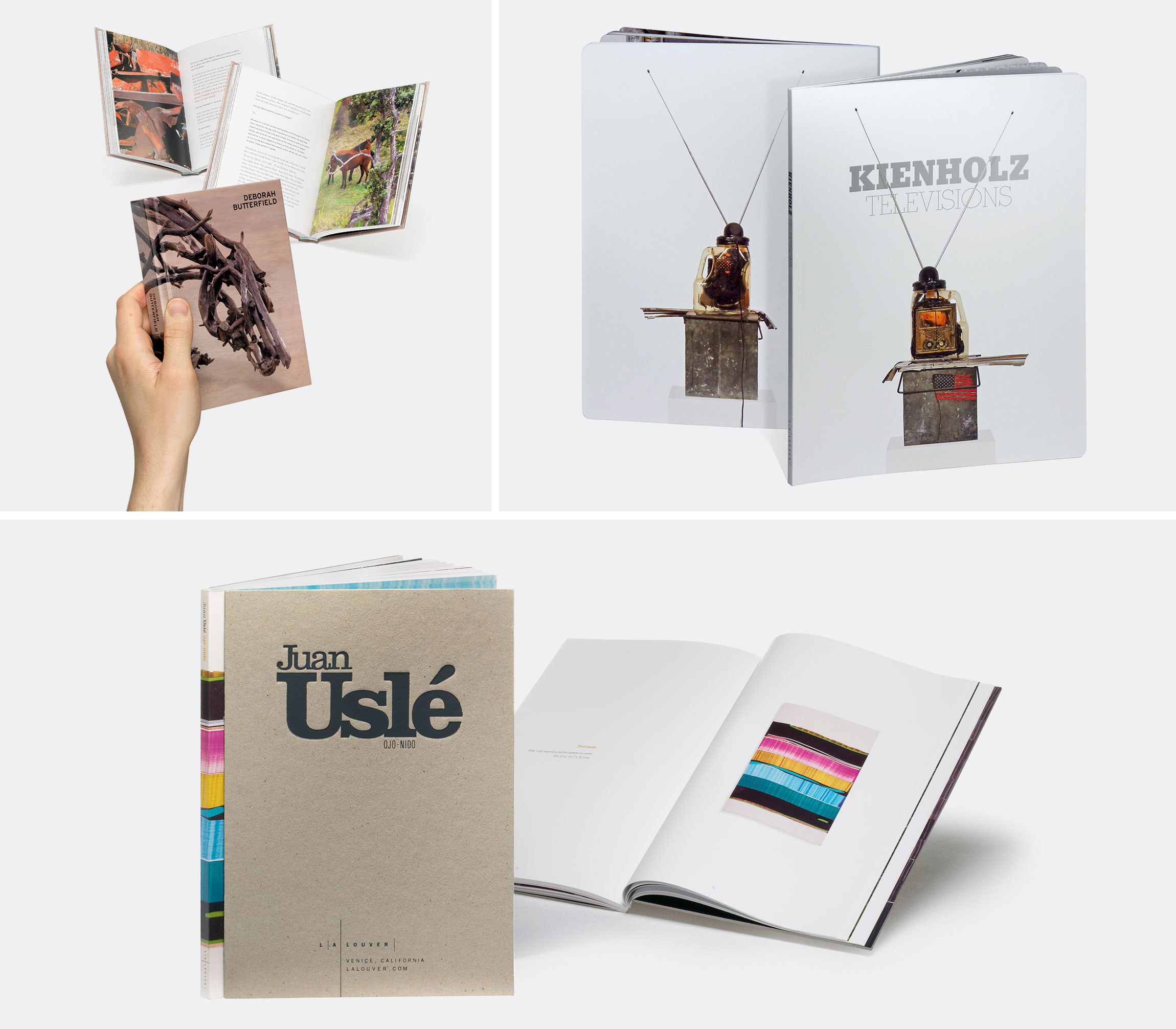 Honoring Artists and Engaging Collectors
L.A. Louver produces materials that serve to inform and educate their audience, to stimulate curiosity and interest, as well as to reflect particular high moments in an artist's career. L.A. Louver are thrilled to share their confidence in their artists, and aim to instill the same in collectors and institutions. Their visuals need to represent this enthusiasm across the full range of applications and over time.
The challenges of long term collaboration are different from those involved in a one-off assignment. It's more about carefully evolving the brand than it is about flashy standalone executions. More than anything, it is about creating a partnership that continues to produce effective work in a way that's consistently delightful for all involved.
In addition to printed announcements and catalogs, 344 increasingly produces short animations for the gallery that serve as teasers and section headers for their online announcements and viewing rooms that build on our graphics for the exhibition spaces. Here are two recent examples: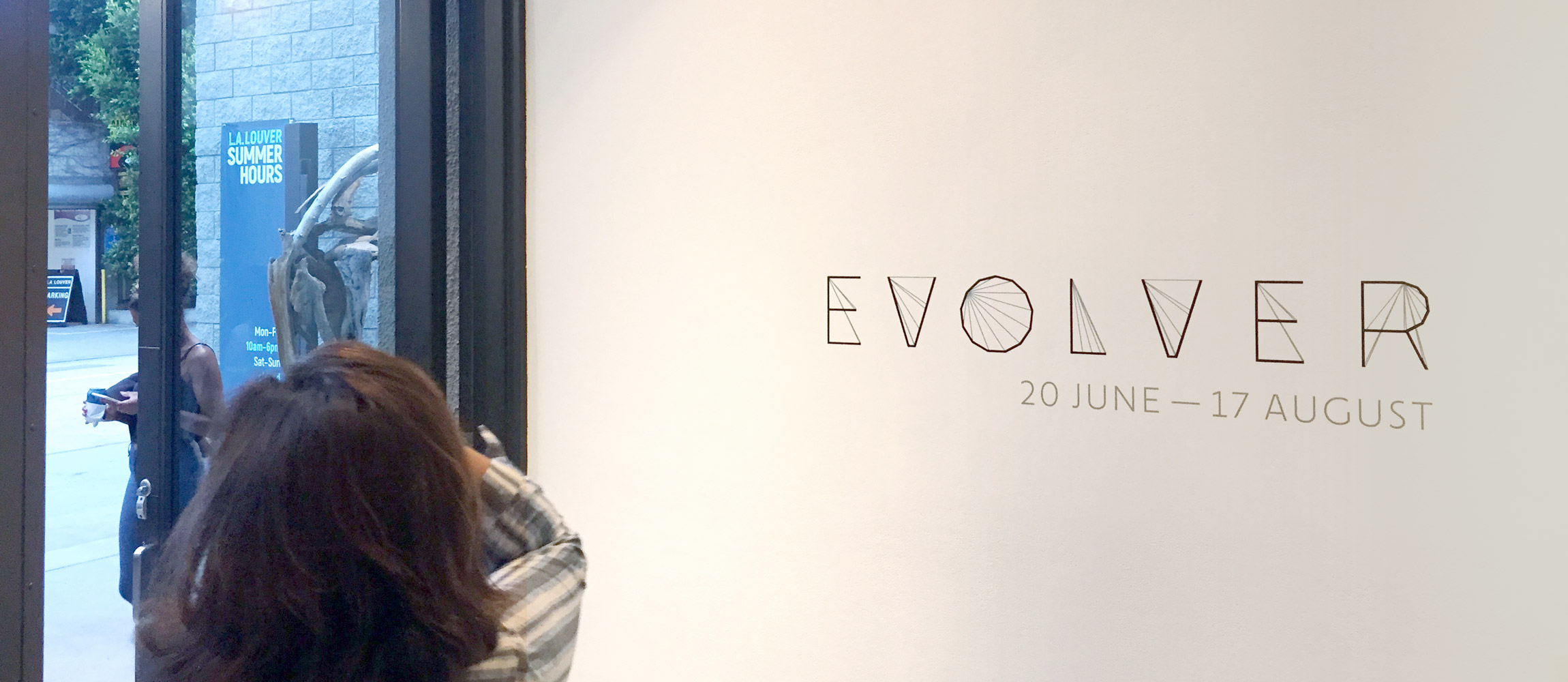 Above: Branding for L.A. Louver's 45 AT 45 retrospective, commemorating the gallery's 45th anniversary and for its EVOLVER group show.
Below: Announcements for shows by Gajin Fujita, Rebecca Campbell, and Sandra Mendelsohn Rubin.